New era, new model, work together to innovate the future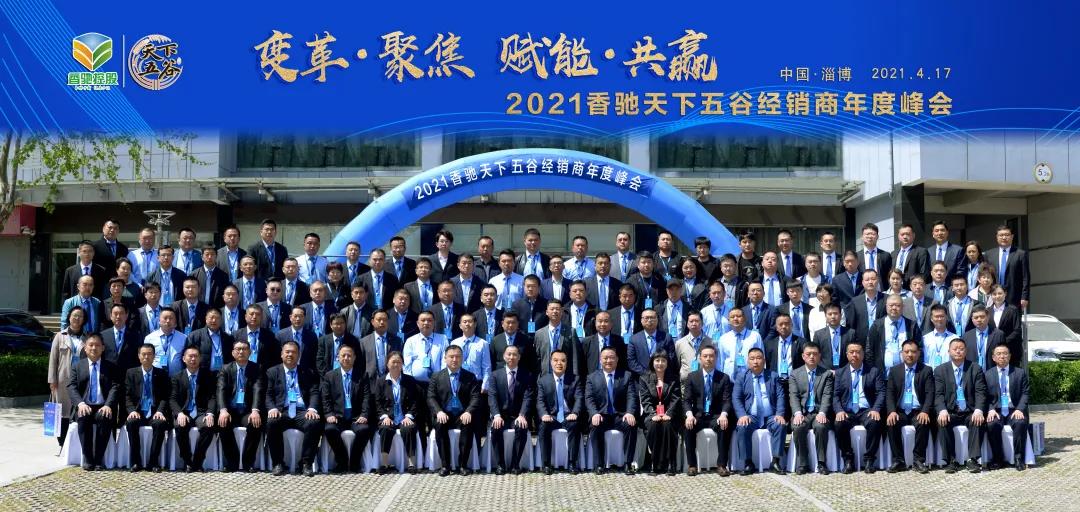 In order to build "China's No. 1 Brand of Non-GMO Soy Oil", reform the cooperation model, focus on win-win development, fully empower partners, enhance customer market resilience, and achieve market expansion, April 17th, Xiangchi World Grain" Reform · Focus on Empowerment · Win-win "Distributor Summit was grandly held in Zibo. Liu Zhaohui, director and CEO of Xiangchi Holdings, attended and delivered a speech, and dealer partners from different regions across the country attended the meeting.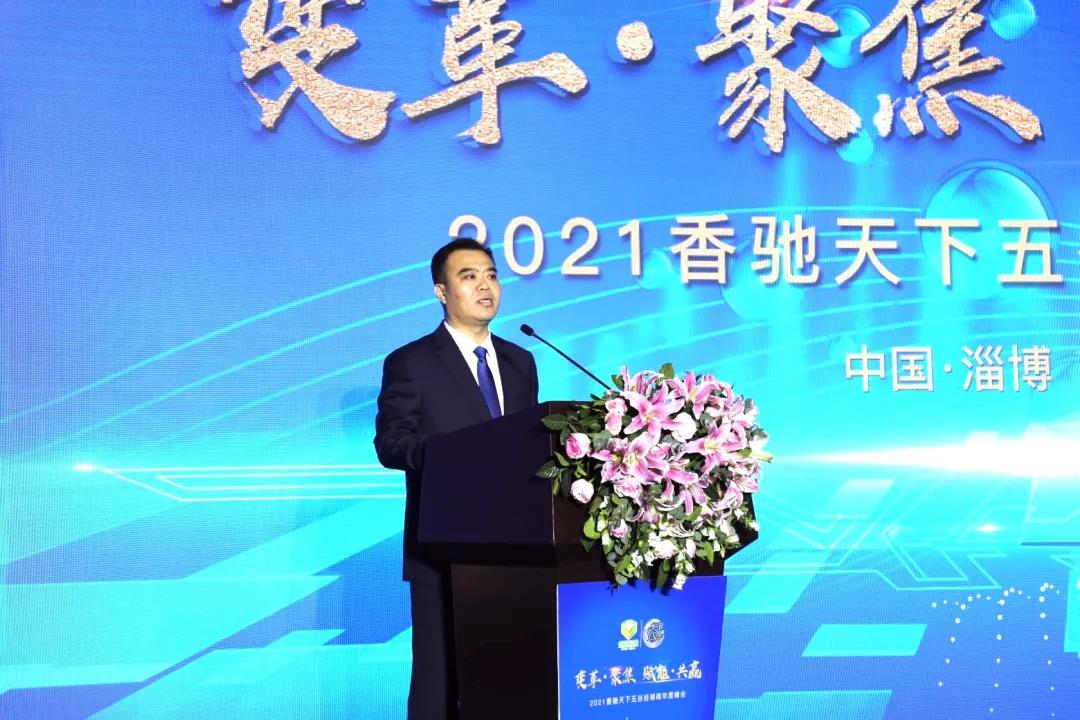 At the beginning of the meeting, Liu Zhaohui delivered a welcome speech, expressing his welcome and gratitude for the arrival of the partners and their support over the years. He said that at present, the "World Five Grains" is facing changes and rebranding. The company will meet market changes with innovation and create market opportunities with execution. Liu Zhaohui expressed his vision for co-creation, sharing, and win-win with "firm a belief, innovate a model, and look forward to a future". A firm conviction is to unshakable the strategic goal of "building China's non-GMO soybean oil brand", focusing on "single product breakthroughs", building "marketing competitiveness", and enhancing brand value. Focusing on advantages, comprehensively sorting out, integrating, and optimizing product structure and market strategies, so that partners can continue to grow profitably and improve management. An innovative model is to use the localization model of dealer partners and business personnel to intensively cultivate the market, empower dealers, and join hands to take the world's grains as a common cause, and work together to create a win-win situation. Relying on the big data platform to carry out market analysis and research and judgment, seize market opportunities, and form a community of interests and a community of destiny with dealers. Looking forward to a future is to do good things together and create a better future. Tianxia Wugu will cooperate sincerely, cooperate with each other in trust and cooperate harmoniously with distributors on the road of futurism and long-termism.


Wang Mingtao, senior vice president of Xiangchi Holdings and general manager of Tianxia Wugu Food Company, gave a detailed explanation on the future strategic plan of Tianxia Wugu and its strategic support for 2021.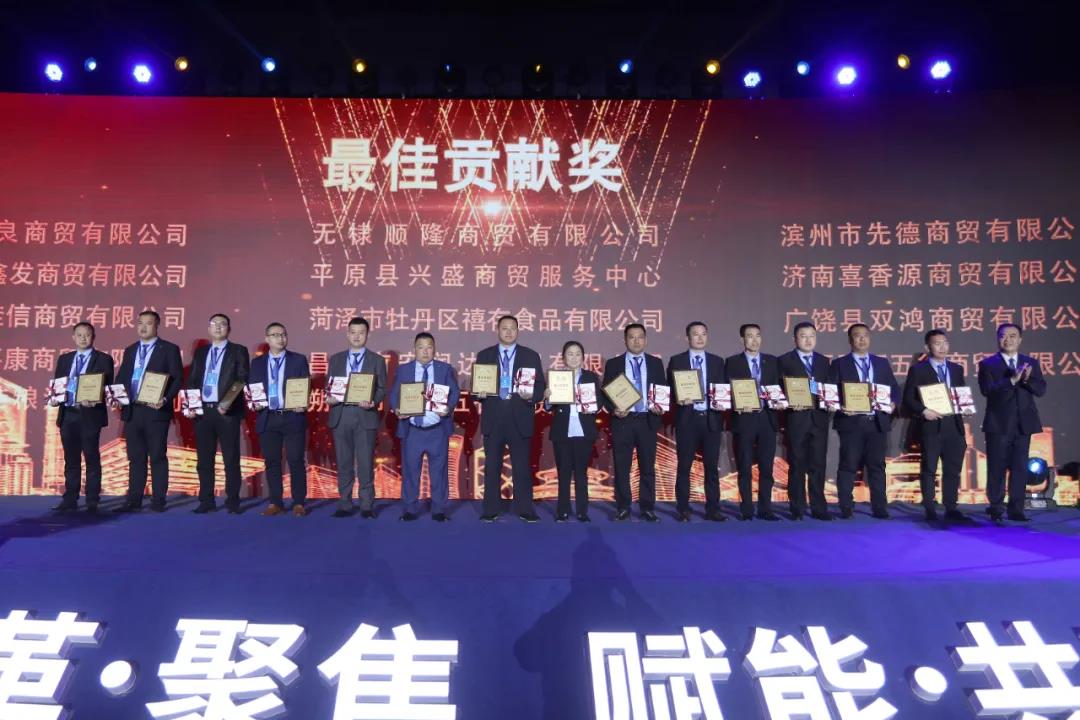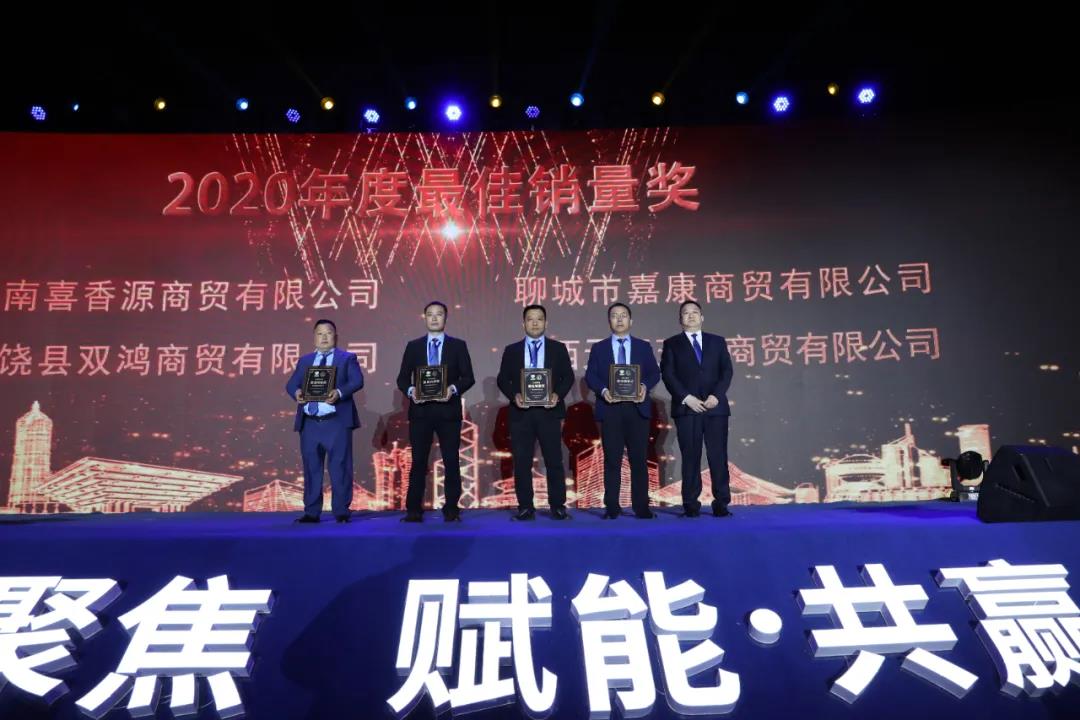 In order to thank and encourage the outstanding partners that have emerged from the dealer team, the conference solemnly commended the dealers who won the 2020 Best Contribution Award, Best Sales Award, Best Increment Award, Strategic Cooperation Award and Best Growth Award.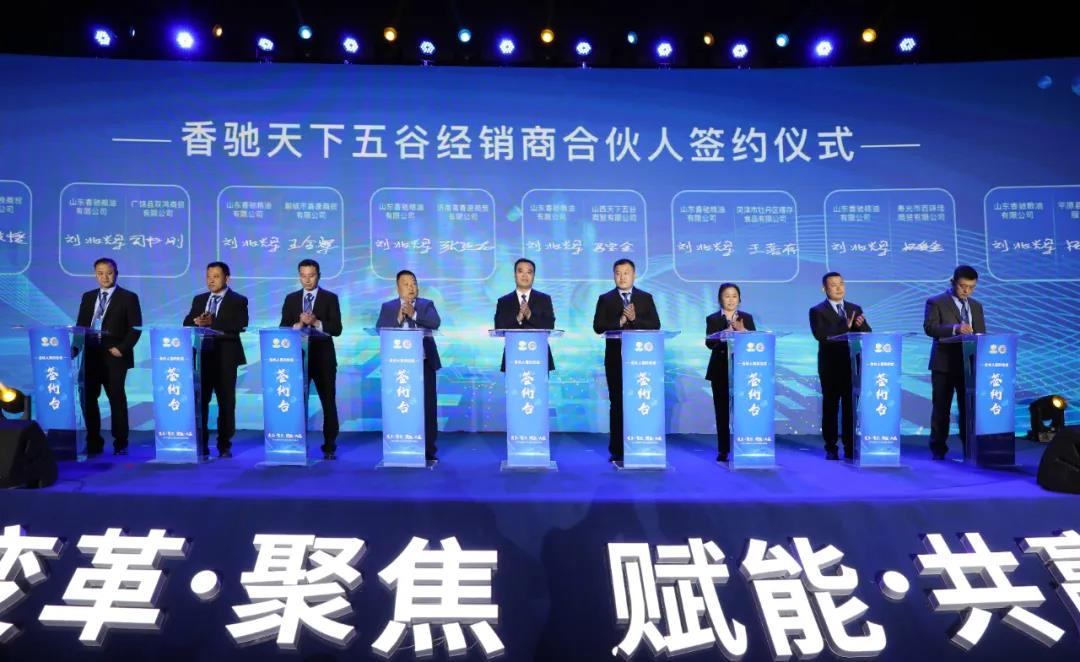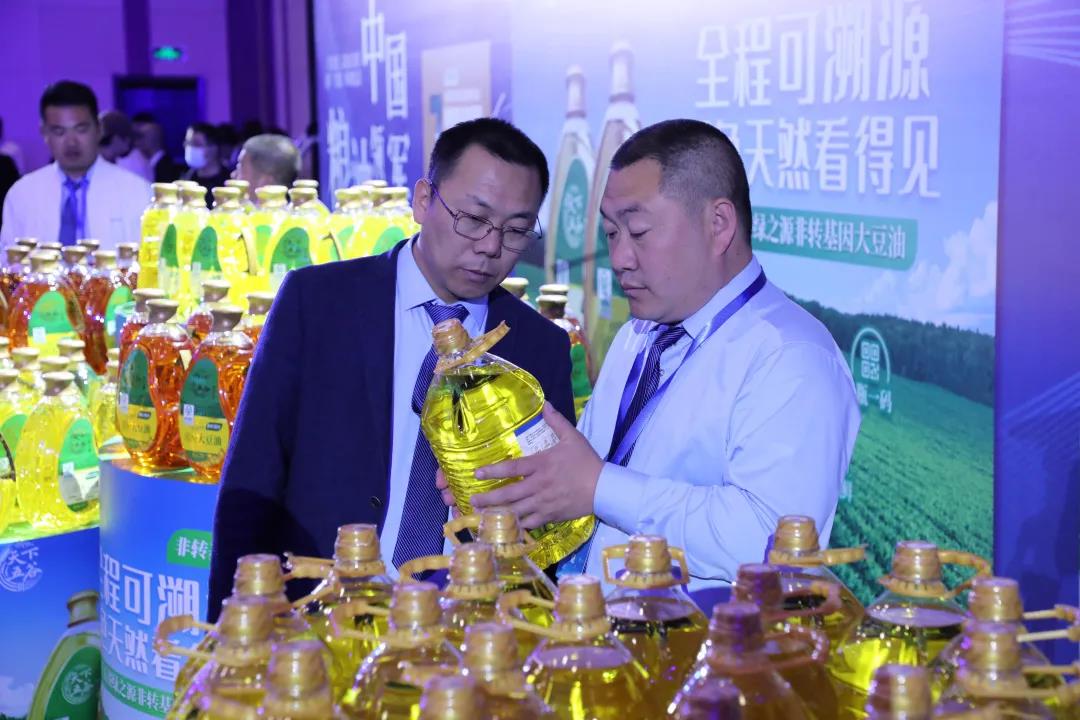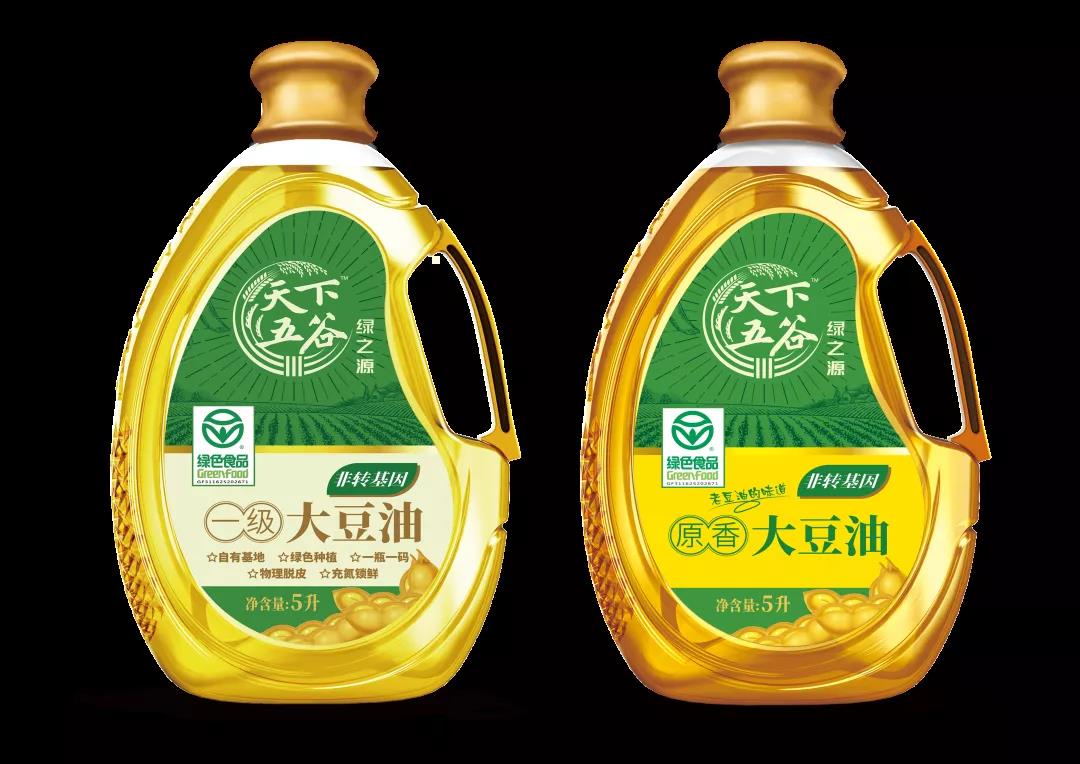 At this dealer summit, Xiangchi Tianxia Wugu launched the "Green Source" series of new products. "Lvzhiyuan" represents green traceability. The raw materials of the products are all produced in the best soybean planting belt in China. The green and organic planting mode is adopted, and the exquisite craftsmanship of "three to six off" and precise and appropriate processing technology are adopted to maximize retention. The original nutrition of soybeans, the product has obtained green food certification, and the full traceability model makes it easy to see.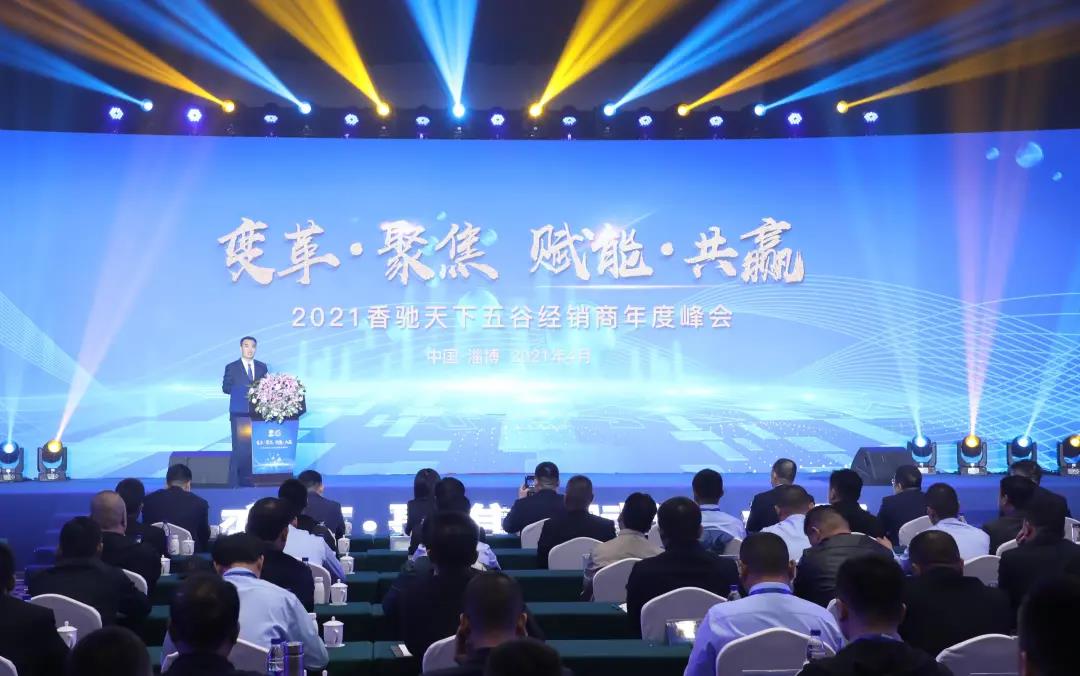 In the new era of "safe, nutritious and healthy" consumption upgrades, Xiangchi Tianxia Wugu will always adhere to the corporate mission of "Nature for me, health for you", take the health of the Chinese dining table as its own responsibility, insist on source control, and implement full traceability of products. , With the wisdom of industry experts and the power of think tanks, use green concepts and ingenuity to create non-GMO star products, and join hands with distributor partners to build "China's No. 1 Non-GMO Soybean Oil Brand" to contribute to a healthy Chinese dream.