Liu Xingyun, Director of the Department of Finance of Shandong Province, visited Xiangchi for invest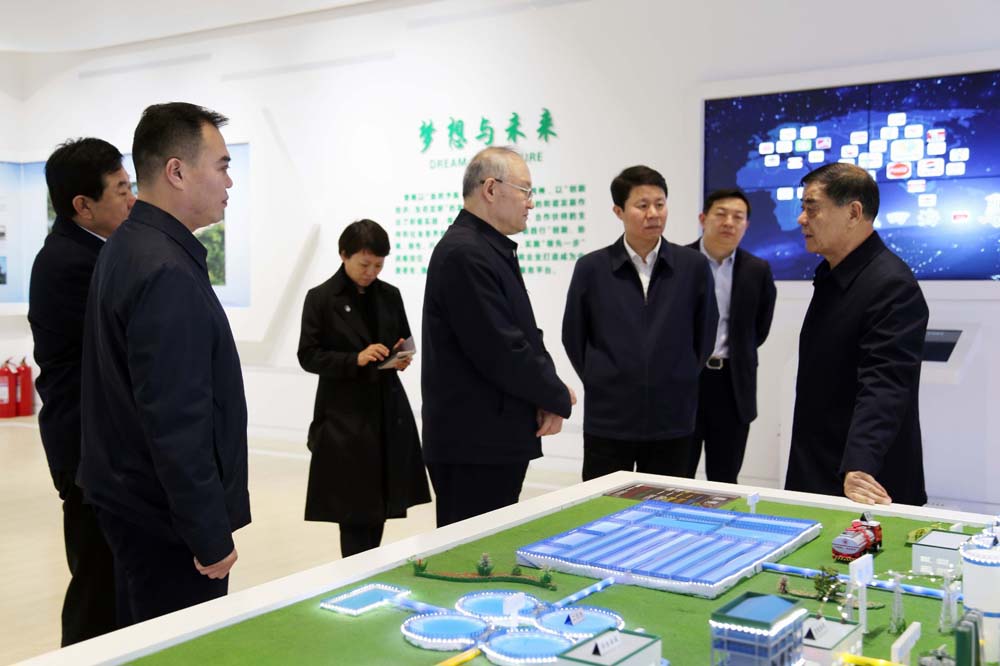 On March 21, Liu Xingyun, Secretary of the Party Leadership Group and Director of the Department of Finance of Shandong Province, went to Xiangchi Holdings to conduct investigations. Li Shoujiang, Secretary of the County Party Committee, accompanied the investigation, and Liu Lianmin, Chairman and President of the holding company, and Liu Zhaohui, Director and Executive President, accompanied the reception.
Liu Xingyun and his entourage came to the Xiangchi Holdings Circular Economy Exhibition Center, watched the corporate image propaganda on the spot, and had a detailed and comprehensive understanding of the company's development history, industrial structure and global strategic layout. During the visit, Liu Lianmin had an in-depth exchange with Liu Xingyun on the company's current new product research and development and circular economy development model. Liu Xingyun highly praised Xiangchi's efforts and contributions in the comprehensive utilization of resources and environmental protection, fully affirmed the company's development performance, and praised the company's "one step ahead" strategic development new positioning and "science and technology, quality fragrance The construction goal of "Chi" was highly appraised.